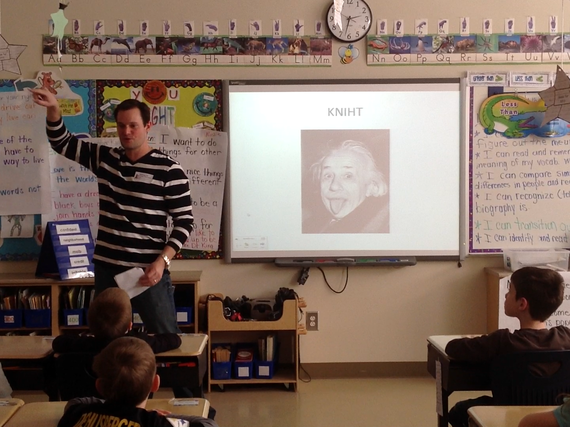 Entrepreneurship should be taught in first grade, right along with the normal subjects of math, science, reading, language, etc. Let me start with some background.
My background:
I am a serial entrepreneur, on my fourth company, and have started and sold three of the four startups. I also teach Entrepreneurship at Kent State University where we have Entrepreneurship as a major and minor.
How the story begins?
When my son Connor was in first grade, he wanted to start his own business, create an app and asked for me to help him, just like I do with my students at Kent State. Long story short, I guided him through the same process as I do with students at Kent State University and eventually he had it programmed, and he launched it. Connor had to do the work, and if I jumped in, the lesson would be over. He had to own his own path.
Connor worked with a programmer and launched an app called
Toaster Pop
and quickly received national and international recognition.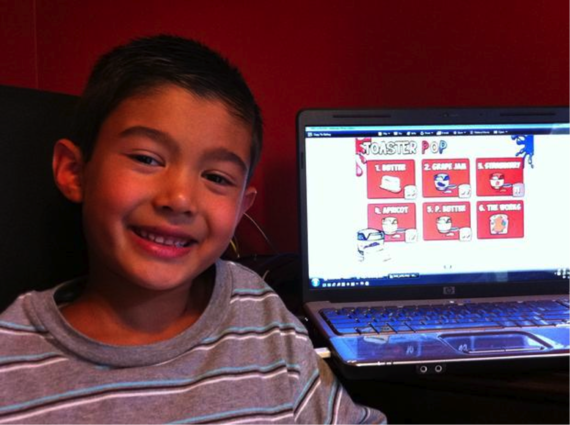 CNET Article
Connor Zamary got an early start as an entrepreneur. Courtesy of the Zamary family
Below is the video of him pitching investors when Connor was in 1st grade. This took place at the Youngstown Business Incubator in Ohio.
Video Link to Connor (1st Grader) Pitching Investors @ YBI.org
http://permalink.fliqz.com/aspx/permalink.aspx?at=1d6c001220dd4a2b94c3aee505783f65&a=44030a052b8a46308bf9bd27999f326f
What happened next?
As a result of hearing about my son Connor's success, my daughter's teacher asked me to come in and teach the kids about entrepreneurship in second grade. I had no idea what to expect, and so I gave lessons, presentations and did activities similar to what I would teach in the university classroom. The results were amazing. The students were extremely creative and had no fear.
Debbie Spiese (Second Grade Teacher) said
The thought of teaching entrepreneurship to first grade may seem developmentally inappropriate until Craig Zamary walks into the room. I invited Craig into my second grade classroom to share his profession as an entrepreneur and college professor having an acute awareness of 21st century skills my students should possess. Some of these include the ability to problem solve as well as collaborate with others, displaying strong leadership skills and being innovative. Craig presented the plans he prepared and implemented for his college course to my second graders! Much to our surprise these 7-8-year-olds embraced every minute, eyes and ears fixated on Craig's presentation. He concluded with hands on activity to encourage these young minds to think out of the box and explore the possibilities of contributing to the next generation through authentic ideas or inventions. This fostered an excitement we strive for as educators. The students developed confidence as Craig returned throughout the year. He had a positive influence towards their personal and academic growth! Craig is an inspirational and motivational speaker for all ages!
Final Thoughts
- I found that the ideas the kids came up with were very creative, inspiring and the students were hungry to launch them. I saw first hand, how empowered the second graders became and I realized the importance of exposing young children to entrepreneurship at such an early age. This hands on experience and journey has proved that entrepreneurship can in fact be taught in first grade.
Successful entrepreneurs will tell you, the more you do it the better you get at it. Imagine if kids are exposed to entrepreneurship classes starting in grade one and throughout their school years, how far ahead they will be by time they reach adulthood.
Special notes:

1. Craig also conducted a series of other "tests" such as his famous $20 bill experiment with the 2nd grade class, which proved to be amazing. Craig also proved a theory he has been working on for the last several years about barriers and fears, based on various age groups with his $20 bill experiment. Craig is in the process of publishing these results.

2. I am thankful, that my daughter had such a forward thinking teacher as her 2nd grade teacher. Debbie Spiese is an amazing teacher, person and community leader at South Range Elementary School in Canfield, Ohio.

-- This feed and its contents are the property of The Huffington Post, and use is subject to our terms. It may be used for personal consumption, but may not be distributed on a website.