#appmylife allows busy moms and gals to discover amazing new apps that simplify our lives significantly. In the past we have featured apps that simplify home security, and grocery shopping for a healthier family--this month we are featuring an app that allows busy women to not only understand their skin better, but to love their skin... and it's free!

This month, we were excited to feature Celeste Hilling, our Featured Fempreneur of the Month! Celeste was inspiring on the blog and on the podcast.



Our readers were fascinated by Celeste Hilling's amazing accomplishments, quotes, and more importantly, her genuine approach to her business. My Skin Authority is no exception.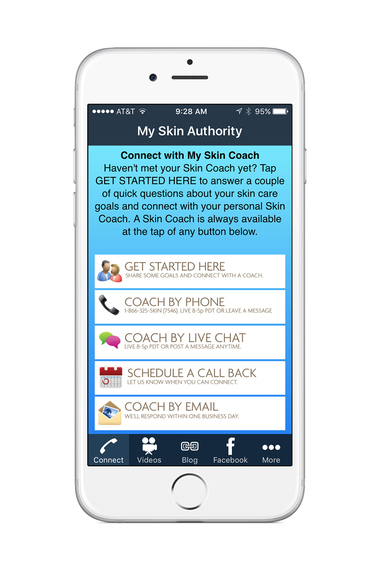 After downloading the app on your android or ios, you will begin your journey by answering a few questions about your skin.



You will then be matched with a skin coach who will offer you one-on-one skin coaching, by answering any questions you have about caring for your skin, recommending products for your skin, and preparing a great skin care routine for you. You can work with the coach however you prefer - Skype, Facetime, phone, text, etc.



You can then choose to purchase one of their amazing kits or individual products to take your skin to the next level. Or, if you simply have a question about skin care, they'll be happy to help.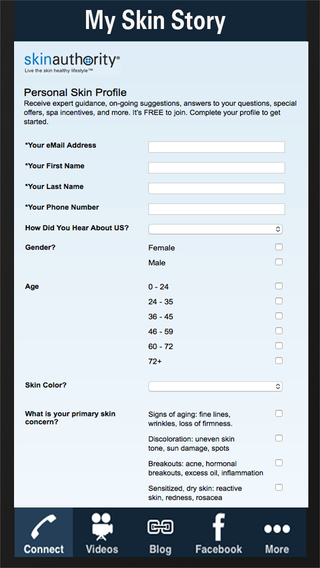 My skin coach, Katie has been incredible and has even made the time to follow up with me to ensure that my skincare routine has been working with me. Taking care of my skin has never been this easy. My Clear Skin Kit (recommended by my coach Katie, to help me manage my combination skin) arrived a week after our coaching session.
My skincare routine was in the box, but Katie emailed it to me again, just in case.
Morning
Cleanse with Exfoliating Cleanser (apply pea size to fingertips and apply to dry face. Massage in until there is no more "slip" to the product. Then add water and continue working in)
Apply 1 pump Acne & Oil Control to entire face (liquid consistency so use fingertips or a cotton round)
Apply a pea size amount of Super-C Serum to entire face
Apply a pea size of Daily Defense Moisturizer to face & neck
Night
Cleanse with Exfoliating Cleanser (same as the morning)
Apply 1 pump VitaD Fortified Topical Elixir to entire face
Apply 1 pump Vitamin A Cell Renewal to face and neck
Never Miss an Episode of SheMeets Podcast,
SUBSCRIBE
Follow Afro-Chic Mompreneur
@Chicmompreneur
-- This feed and its contents are the property of The Huffington Post, and use is subject to our terms. It may be used for personal consumption, but may not be distributed on a website.