By Teddy Nykiel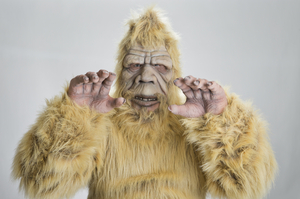 Predatory. Scam. Subprime. You may hear these things and more about online small-business loans. They've risen in popularity throughout the last decade as banks have become more risk averse and demand for small-business capital has grown.
And although there may be some truth to these claims, not all online small-business loans are the same -- and they're not all inherently bad. Some can be a good option for businesses that don't qualify for a traditional bank loan, need cash fast or would otherwise turn to a high-cost merchant cash advance.
Below we identify and deconstruct three common myths about online small-business loans.
Myth: They're all unaffordable.
Online small-business loan costs run the gamut. Some, including merchant cash advances, are aimed at subprime borrowers and have exorbitantly high annual percentage rates -- 60% to 200%, according to a soon-to-be-published paper by Richard Swart, a scholar-in-residence at the University of California, Berkeley. On the other end of the spectrum, SmartBiz offers bank loans backed by the U.S. Small Business Administration with 7% to 8% APR.
In between those extremes, there are online lenders that offer accounts receivable financing, lines of credit, short-term loans for managing cash flow, and term loans for larger purchases such as inventory and equipment. Those options can range from 7% to 98% APR.
Myth: They're for only subprime borrowers.
Although small-business loans from online lenders can be a good option for borrowers with bad credit, that's not all they're good for. Many borrowers who can qualify for bank loans still turn to online lenders to get cash quickly and conveniently. For example, OnDeck has "a lot of borrowers that are very bankable," including doctors and dentists, OnDeck Chief Executive Officer Noah Breslow says.
But before you go online to get fast cash, make sure you're investing the money in something that will grow your business and make the higher APR worth it. For example, if you have the opportunity to buy discounted inventory in bulk or you get a contracting job that you need to ramp up for, you may be able to justify a higher-cost online loan. But if you're paying a double-digit APR for a loan you need to keep your business afloat, you should rethink your approach.
"If you're using this just to pay the bills and keep the lights on," Swart says, "it's like living off credit cards."
Myth: They're completely unregulated.
Online small-business lenders aren't regulated by the Truth in Lending Act, which requires lenders to clearly disclose APRs. Since they're not held to those standards, many online lenders describe prices in different terms, which can be convoluted. Some borrowers say this makes it hard to compare options for online small-business loans, according to a 2015 study by the Federal Reserve Bank of Cleveland. We've tracked down the APRs for 10 of the most common online lenders and included them in our lender reviews, which we've linked to on the right sidebar.
But online small-business lenders still have to follow other laws, says Los Angeles-based attorney Scott Pearson, who represents online small-business lenders and banks for the national firm Ballard Spahr. Those laws include the Fair Credit Reporting Act, which says that only certain parties -- including lenders -- can check your personal credit, and the Equal Credit Opportunity Act, which stipulates that lenders can't refuse to lend to you based on your race, gender, religion or any other protected characteristic.
The bottom line

The online small-business lending industry is still new and evolving, which leaves lots of room for questions and misconceptions. It's important to realize that "online small-business loans" is a broad category that encompasses many different types of loan products. That doesn't mean, however, that every option is right for every business -- the key is matching your business's needs with the right small-business loan product.
To get more information about funding options and compare them for your small business, visit NerdWallet's small-business loans page. Teddy Nykiel is a staff writer at NerdWallet, a personal finance website. Email: teddy@nerdwallet.com. Twitter: @teddynykiel

More from NerdWallet
The Best Places for Women Entrepreneurs
Suffering From Loan Overload? Consolidate and Refinance
Love 'Em or Loathe 'Em: OnDeck's Daily ACH Payments
Image via iStock.
-- This feed and its contents are the property of The Huffington Post, and use is subject to our terms. It may be used for personal consumption, but may not be distributed on a website.