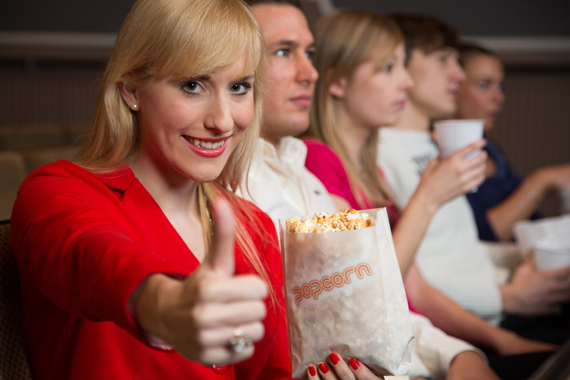 Photo Source: Dreamstime.com

If you're a female entrepreneur who's pouring sweat, blood and tears into building her business -- and you're reading this, well, you probably need, to read this!

If you're like most of us, we've long ago abandoned the wishful thinking behind the reality of having a life outside building and growing our business -- at least in the first couple years anyhow!

As I enter my fourth year in business on my own, I realize now, that this lack of a healthy approach to business could possibly be a fatal mistake -- a mistake that could lead to burnout, depression, anxiety, health problems and who knows what else.

Think about it -- we created a business to have freedom. But yet what most
of us find ourselves doing, if not corrected, is working 80-hour weeks, chained to a desk and to the obsession behind building and creating a business. No breaks. No rest. No "me" time. Just work. Sacrifice. Humility.

And this is simply not the way to do it. You can't survive on obsession alone.

And it is with this realization that I entered 2016 with a craving to reconnect with myself, my friends, my interests, my life -- and to make that part of my business strategy. Health as a business strategy -- seriously -- I am not joking!

A conversation I had during the first week of January in an online community I run led to the idea that Joy was a must-see movie for any entrepreneur. I got that impression again when I watched the trailer. So I was intrigued. I actually only heard about it in January -- about 4-6 weeks after the movie was released in theaters.

A lady in the group invited me to join her so with my new business strategy in effect I was going to make this happen! After a day of posting to social media, seven of us were set to meet for a Sunday afternoon matinee.

And that is my first reason why every female entrepreneur should watch
this movie. Take two hours and just schedule in time for fun! You've got to
do it or YOU WILL BURN OUT!

During the movie, I resisted the urge to pull out my notepad and scribble out the powerful lines that continued to speak to me throughout the entire movie.

Instead, I absorbed the experience so that I can now share with you my key takeaways -- messages that were reminders of what it takes to be a successful entrepreneur.

1. You don't need a Prince in Shining Armor -- Trust in yourself. Believe in yourself. You can do this.

2. Hope is eternal. Follow your dreams. Believe.

3. Staying hidden feels safe but will not satisfy you for long.

4. Trust and listen to your gut.

5. You will have Naysayers. So...don't listen to the Naysayers!

6. Own Your Success. Don't let others take credit for it.

7. You will probably FAIL a few times before you FIND SUCCESS.

8. Never Give Up. Find a Solution.

9. You're not crazy! You're an Entrepreneur!

Joy is a must-see movie for female entrepreneurs everywhere because of each and every single one of these core messages I've listed above. These
reasons, ahem, or reminders if you will, emerge out of this inspiring and
fun story about a woman who beats the odds and creates an empire.

It reminded me that I was not alone.

It reminded me that what others think is impossible or crazy -- I see as
opportunity or potential.

It reminded me that true grit and determination will find a way.

It reminded me that staying hidden is way more painful than never trying.

It reminded me that nobody said it was going to be easy -- we all have
issues -- so stick with it, lady -- You Can Do This!

Sometimes we just need to hear these reminders -- being an entrepreneur is
an amazing journey, full of powerful lessons leading to self-growth,
discipline and knowledge -- sometimes we just need to stop and acknowledge how magical the process is, how amazing it is that we wake up and do what we do as entrepreneurs -- and just acknowledge how every failure is ultimately a success, leading us closer to our dreams!
-- This feed and its contents are the property of The Huffington Post, and use is subject to our terms. It may be used for personal consumption, but may not be distributed on a website.