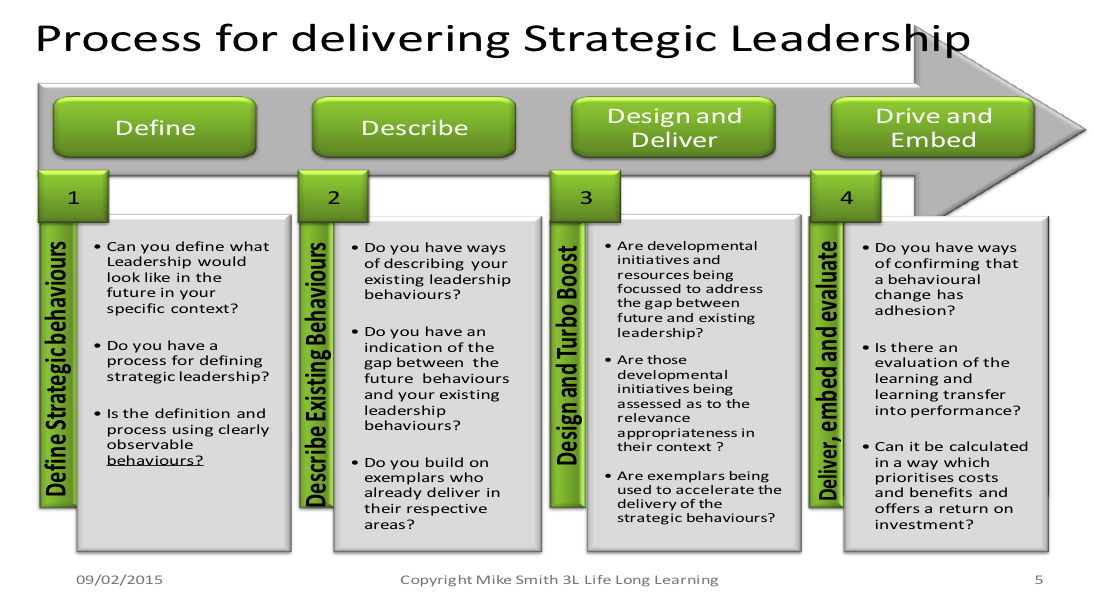 In this continuously changing world, would you rehire your current leadership team?

If the world of work is changing, we can't ignore how the role of the leader fits into this change and is evolving itself. The leadership of yesterday and today may not have the necessary knowledge and skill sets to drive the business into the future. It doesn't mean leadership can't. It does mean that they will most likely need to be developed to use a new set of core competencies. The role of the leader is CRITICAL to the organization and its success. This role requires a person who is both outwardly focused and inwardly responsive. Some required key competencies for future are:
Vision
Risk Assessment
Creativity and Innovation
Critical Thinking and Problem Solving
Communication


Here are some questions to consider as you evaluate your current leaders to see if they are "upskilled" to meet tomorrow's business challenges.